A business insurance cover protects your business and gives you peace of mind that enables you to concentrate on running your business. Business insurance can help pay the costs of property damage, lawsuits, lost business income, and other covered losses. To help protect against specific risks unique to their situation, businesses often buy multiple coverages and combine several in one policy.
Below is the best guide to business insurance:
Business property insurance – helps protect your business's buildings and personal property. This might include furniture, tools, equipment and inventory.
Business income insurance – helps replace lost income if you close temporarily due to a covered loss like theft or property damage from a fire. It can also help you continue paying expenses while your property is replaced or repaired.
Professional liability insurance – covers costs related to claims that your business made errors in providing its services. For example, if you make a clerical error and it causes a client to lose thousands of dollars, professional liability insurance can help cover the costs if the client makes a claim. A business doesn't need to do anything wrong to be sued. Depending on the scenario, coverage would apply to defend a business if sued.
Workers' compensation insurance – Covers costs to employees while they are unable to work after suffering a work-related injury or illness. Workers' comp from The Hartford also provides programs to help employees prepare to return to work after their absence. And, if a worker's family decides to sue your business, Workers' comp can also help cover the legal fees.
A commercial auto policy – protects your business from the costs of a work-related auto accident. If you or an employee is in an accident while driving for business reasons, commercial auto can help cover the costs that result from the accident.
Data breach insurance – protects your business from the costs of cyber threats or attacks. If your business is attacked, coverage from The Hartford can help cover the costs: to find the source of the breach and mitigate the damage; of communicating to those affected within and outside the company; and for public relations to manage your company's reputation through the crisis. Our data breach insurance policy even includes access to services that teach you best practices that help prevent breaches from happening.
Commercial flood insurance – protects your business from the costs of covered flood damage. This includes damage to the physical location of your business as well as its assets. For example, say melting snow floods the basement of your business. The floodwater damages the floor and some tools. If this happens, a commercial flood can help cover the cost to repair the damaged floor and tools.
Employment practices liability – (EPL) helps protect your business if an employee sues you. Even if you are not at fault, defending a lawsuit can be costly. Employees may make a claim against your business for reasons such as discrimination, harassment or wrongful termination. If they do, EPL can help cover the related costs.
Surety & fidelity bonds – A surety bond is a contract between three parties that helps ensure a project gets completed or a commitment is met and guarantees payment if they are not. Fidelity bonds are a form of insurance that protects businesses from financial loss due to employee theft or fraud.
Home-based business insurance – helps cover the costs of property and liability risks to businesses that operate out of a business owner's home. If you keep supplies, equipment or other business property at your home, or have customers stopping by, consider adding this coverage.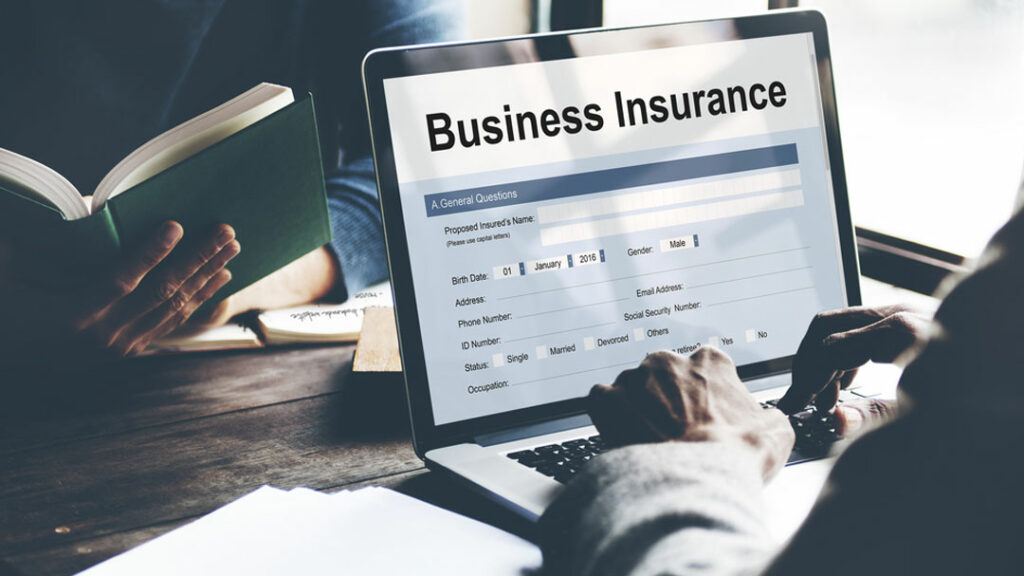 Work Injury Benefit Act (Wiba)
Do you have one or more employees who help you run your business? Did you know if an employee is accidentally injured while working you will be required by law to compensate him or her? WIBA covers you against this liability.
Fire And Peril Insurance
This is what some call property insurance. It covers your business's physical assets like the premises of business e.g. office and warehouse, the vehicle, equipment and furniture and fittings. It covers damages caused by fire, floods, typhoons, earthquakes, lightning, terrorism and riots and strikes to assets necessary for revenue generation.
Consequential Loss
Have you ever known you can insure a business from loss of profit? How cool is that? This covers your business from loss of profit due to business interruption as a result of causes under the fire and peril policy.
Burglary Business Insurance
In case you consider burglary or robbery a big threat to your business because of the location of your business premises or maybe it has happened to you before and you simply want to protect your business from losses as a result of this vice. This policy will compensate for losses or damage to property contained in your business premises due to acts or attempts of burglary or robbery.
All Risk Insurance
Perhaps you as a photographer, videographer, designer, blogger or content creator would like to only protect your movable equipment such as laptops, cameras, tripods, desktops or even mobile phones. This cover will provide you with this and more by protecting this high valued movable equipment from theft, loss or ​ accidental damage and incidents of natural perils such as earthquakes, fire floods etc.
Product Liability
Restaurant and food outlets and the organic cosmetic manufacturer are some of the small businesses that will benefit from this insurance. You will not want a legal claim to bring down your business built out of passion. Product insurance will help protect your business against claims of personal injury or damage caused by your products.
Professional Indemnity
Most professionals offer specialized services and make up a good number of small and medium-sized enterprises. They range from doctors, architects, engineers, accountants or even IT specialists, Due to the technical nature of their jobs, there is a risk of error and omission during the performance of service which makes your customer incur some financial loss. This could lead to a lawsuit by a client alleging breach of duty or negligence. This cover will protect you from this claim. It will cover the legal fees and compensation in case the client wins the case against you.
Shimin Insurance Agency offers the best tailor-made product for small and medium-sized
enterprises. Don't hesitate to contact us.